Scroll across our 80+ Gorgeously Cute Thanksgiving Nails For Beauty Queens..
Thanksgiving is finally around the doorstep, and with it comes the tradition of sporting Thanksgiving nails. Is there any better way to get into the holiday mood than with a festive manicure? 

Despite the fact that the word "Thanksgiving nail designs" most likely conjures up images of gaudy turkeys and uncooperative Pilgrims, there are really lots of creative concepts that aren't quite as literal. Warm colors that reflect the changing leaves, designs that are inspired by Thanksgiving mainstays like cranberry sauce or squash, and even a little glitter to add to the festive atmosphere are all possibilities.
The traditionalists among you will appreciate the fact that we were able to track down some adorable pumpkin (and one turkey) nail designs. Whatever your personal taste, keep reading for some of the most creative Thanksgiving manicures to try this year.
Inspiration for Thanksgiving manicures is a must-have. Storms, wine, golden foliage, and turkeys are some of the permanent characteristics of the fall season. The only thing about your nails is that they are constantly different, unlike autumn. Get rid of your boring nail designs that are already as drab as ditchwater. Instead, try this: Create an edible feast for your nails, and every time you look at them, you will be filled with absolute delight. Take pleasure in our selection!
100+ Gorgeous Fall Nails You Need to Try in 2021.
80+ Gorgeously Cute Thanksgiving Nails For Beauty Queens.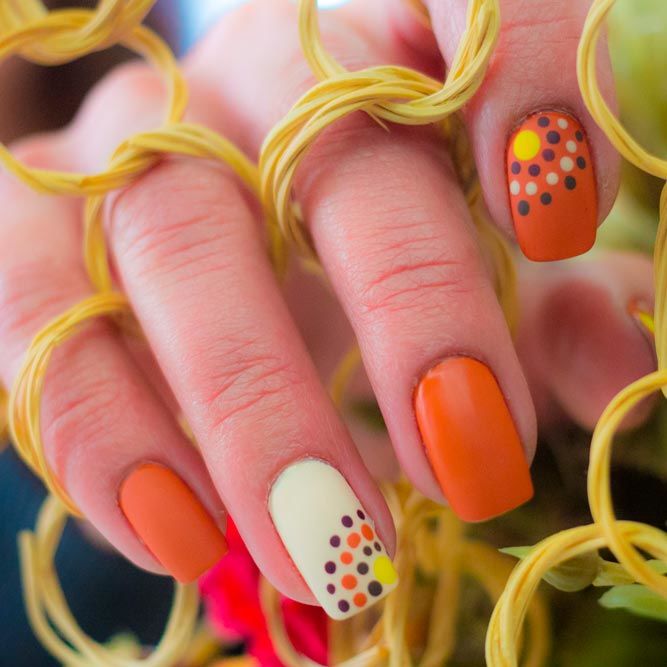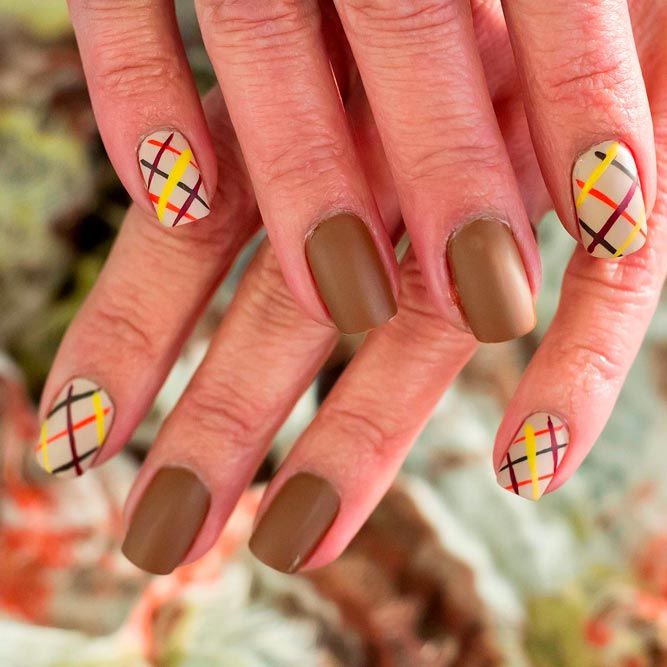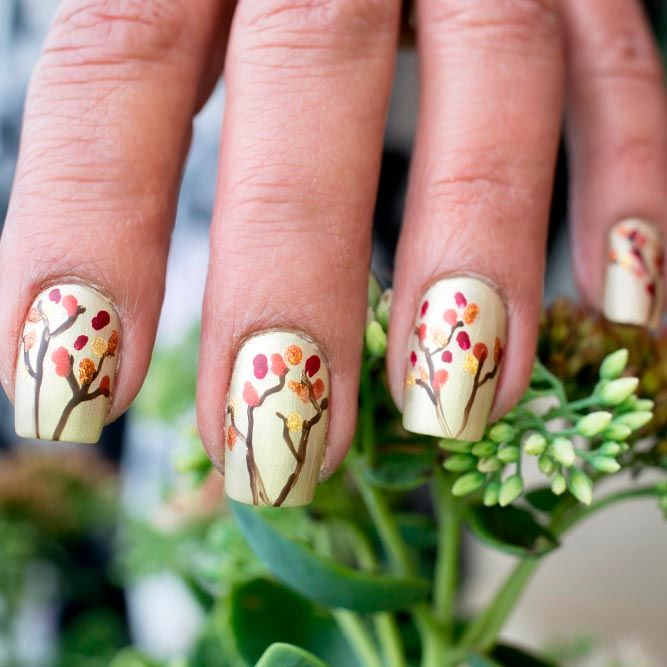 Popular Fall Nail Colors for the Perfect Mani
Another great idea is a base color from a brown color family. Add some colorful accents or lines from the same color palette on the top of it.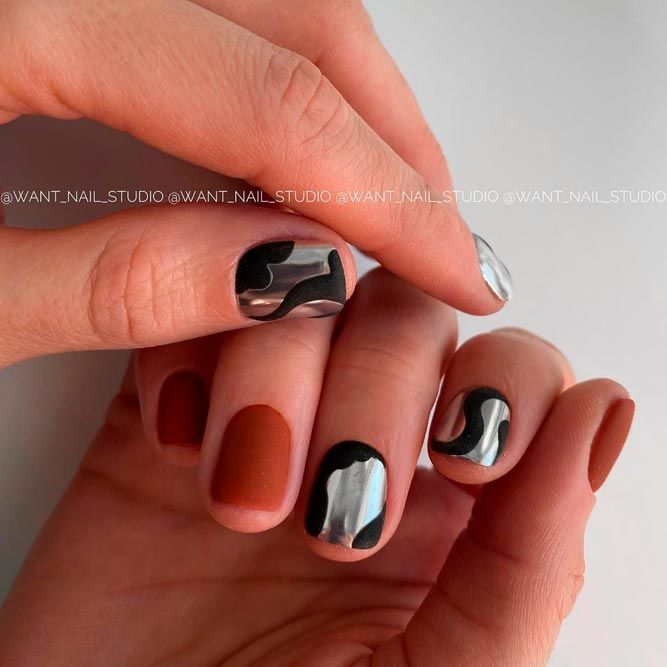 Source: want_nail_studio via Instagram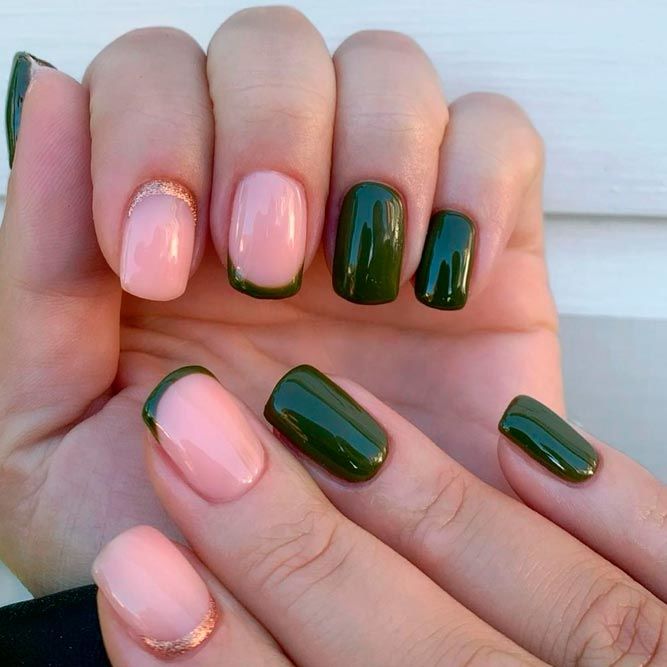 Source: charsgelnails_ via Instagram

Source: dviborodchina_nails via Instagram
Chic Sparkly Fall Nail Designs
Of course, we couldn't forget about leaves. This design just screams fall. Play with the different combinations of base and leaves colors.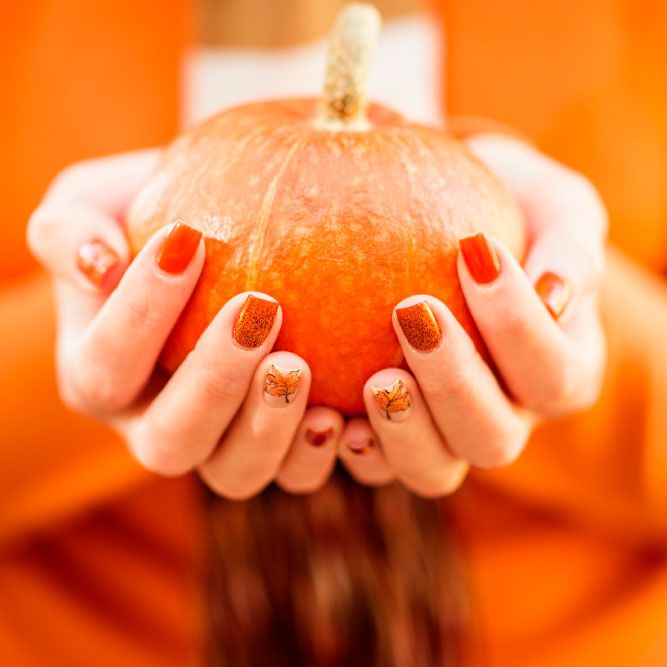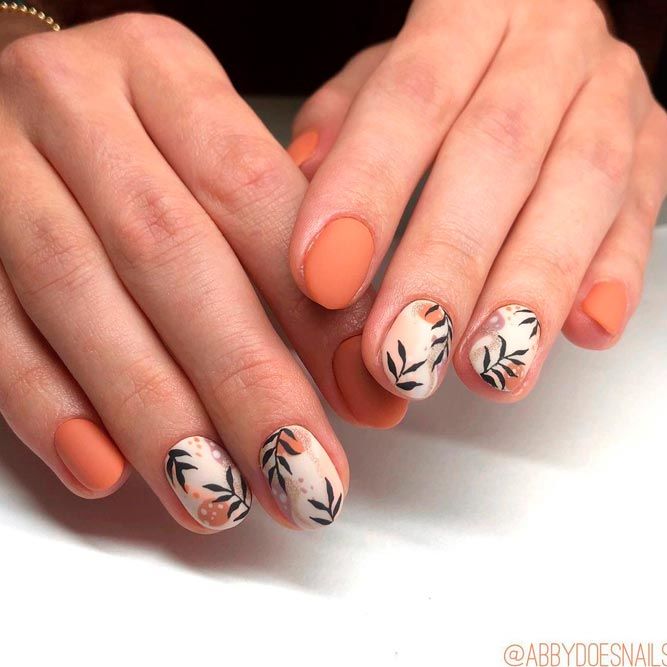 Source: abbydoesnails via Instagram

Source: serkova_nails via Instagram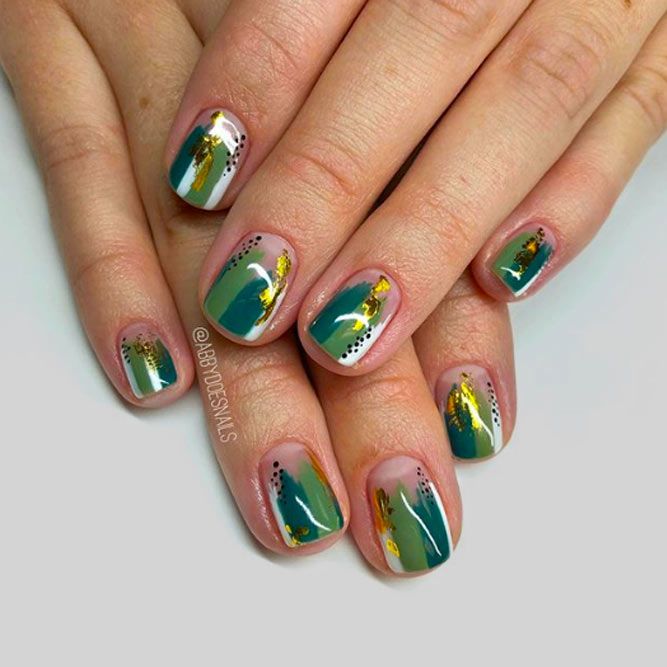 Source: abbydoesnails via Instagram
Cute Thanksgiving Nail Art With Leaves
You should not forget that Thanksgiving is not only about the holiday but about the season as well. That is why when you think about your festive manicure, think about fallen leaves too and use these inspiring and cute nail art ideas to your advantage!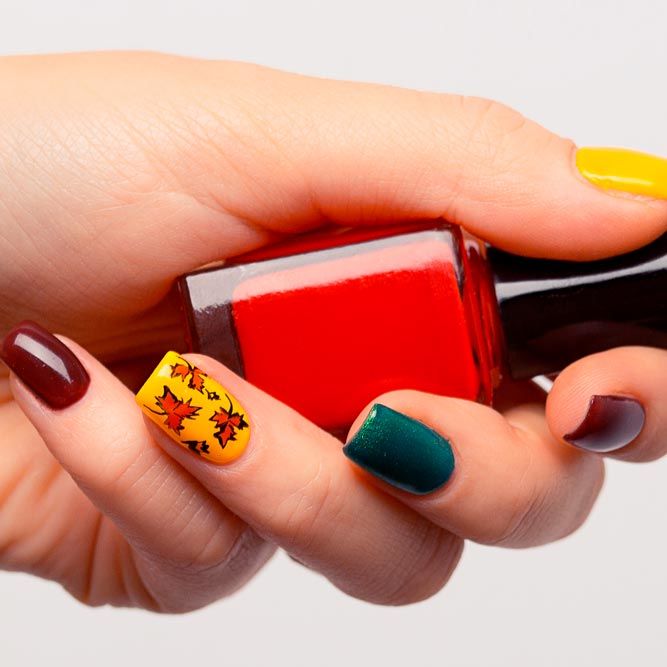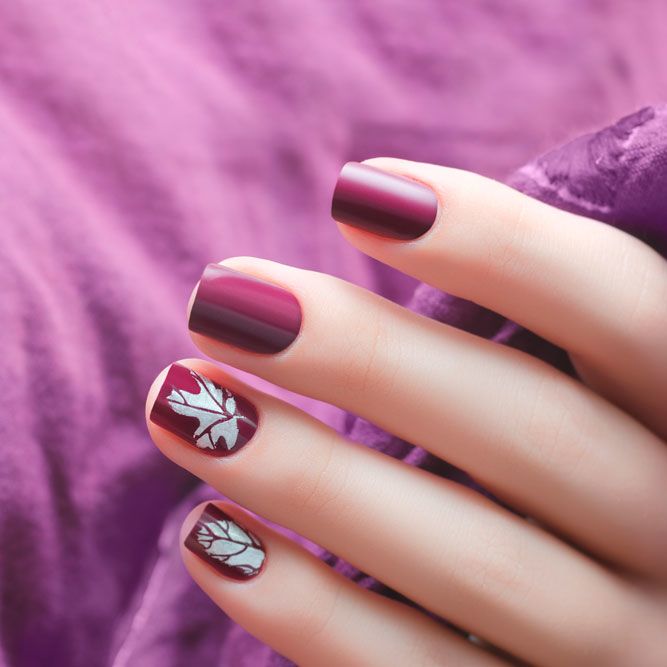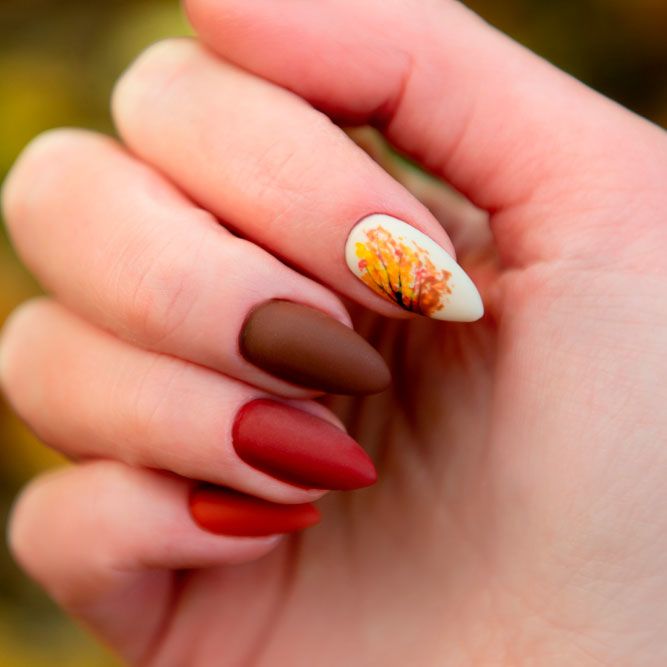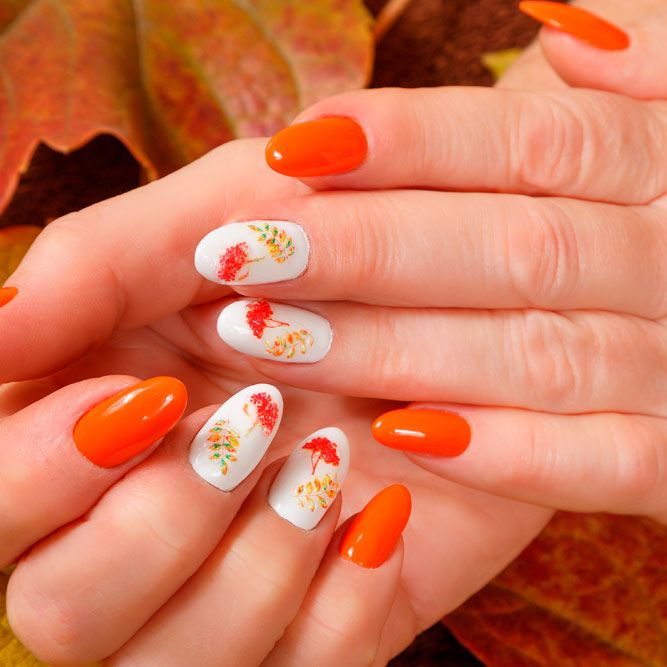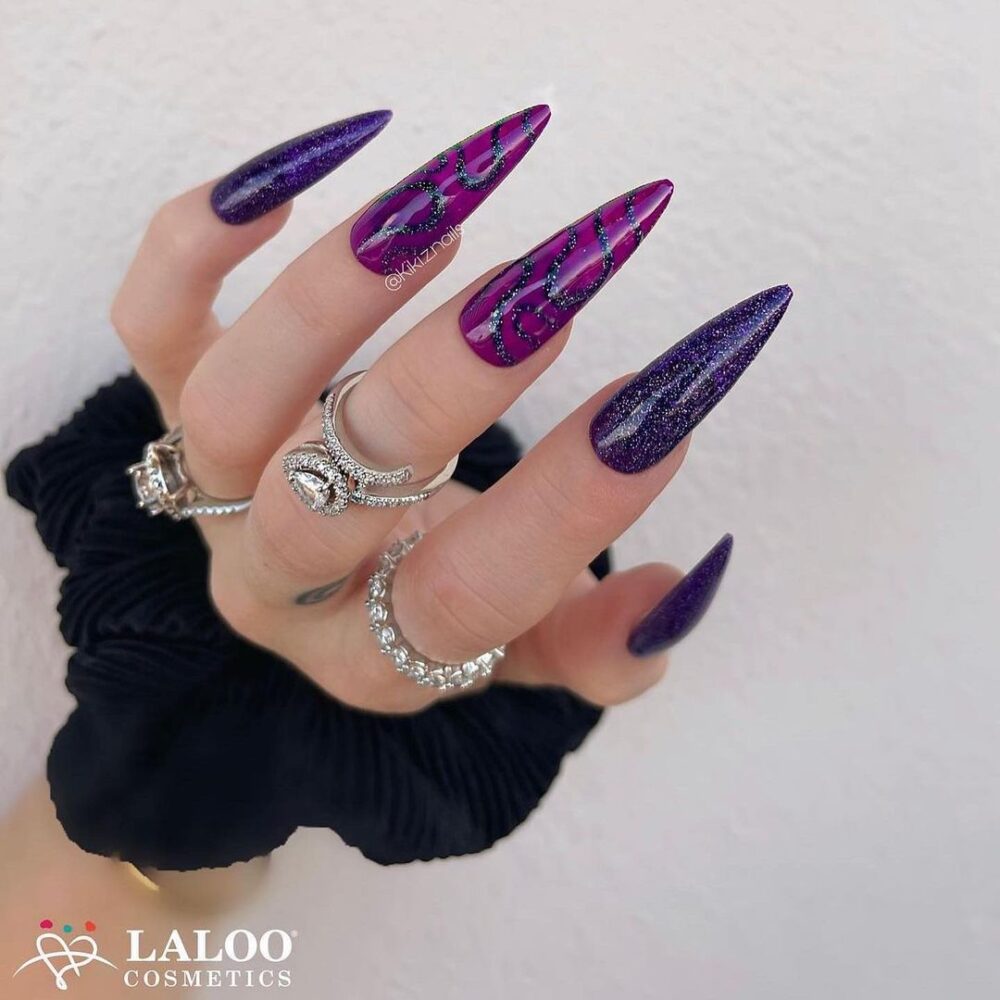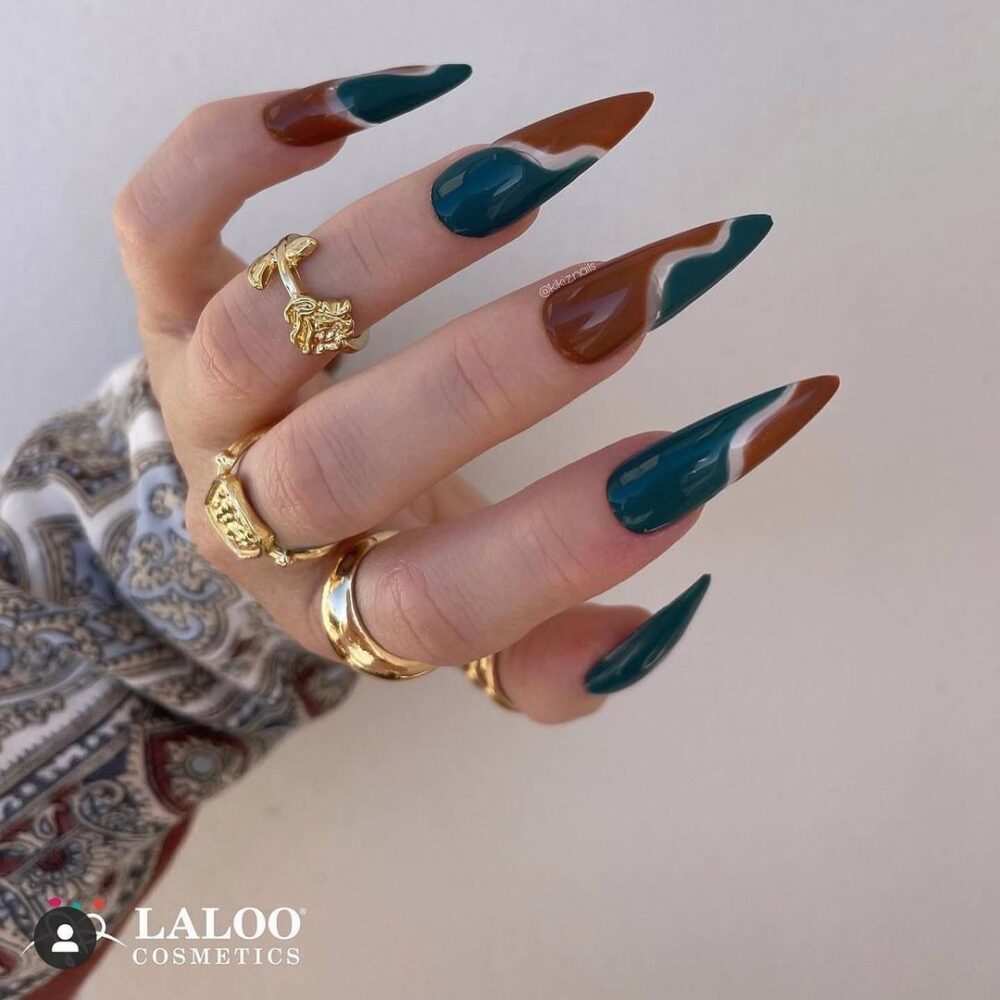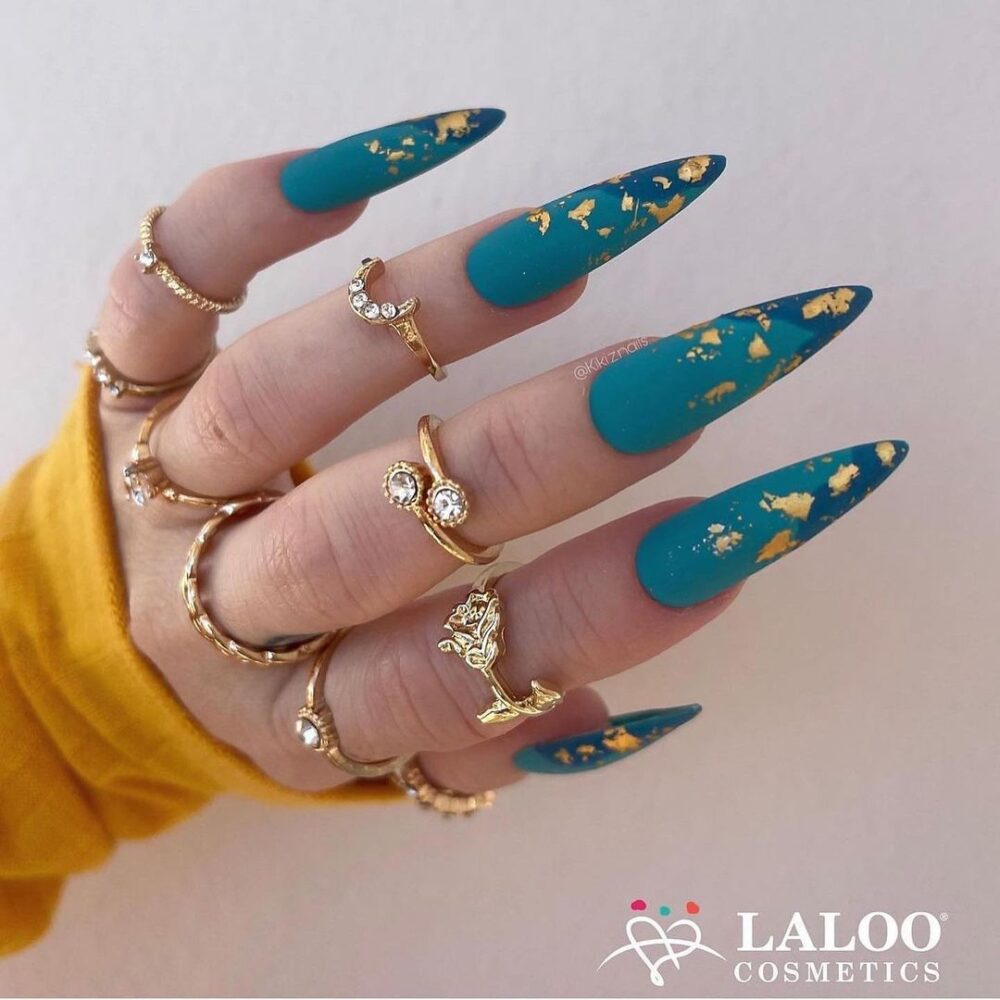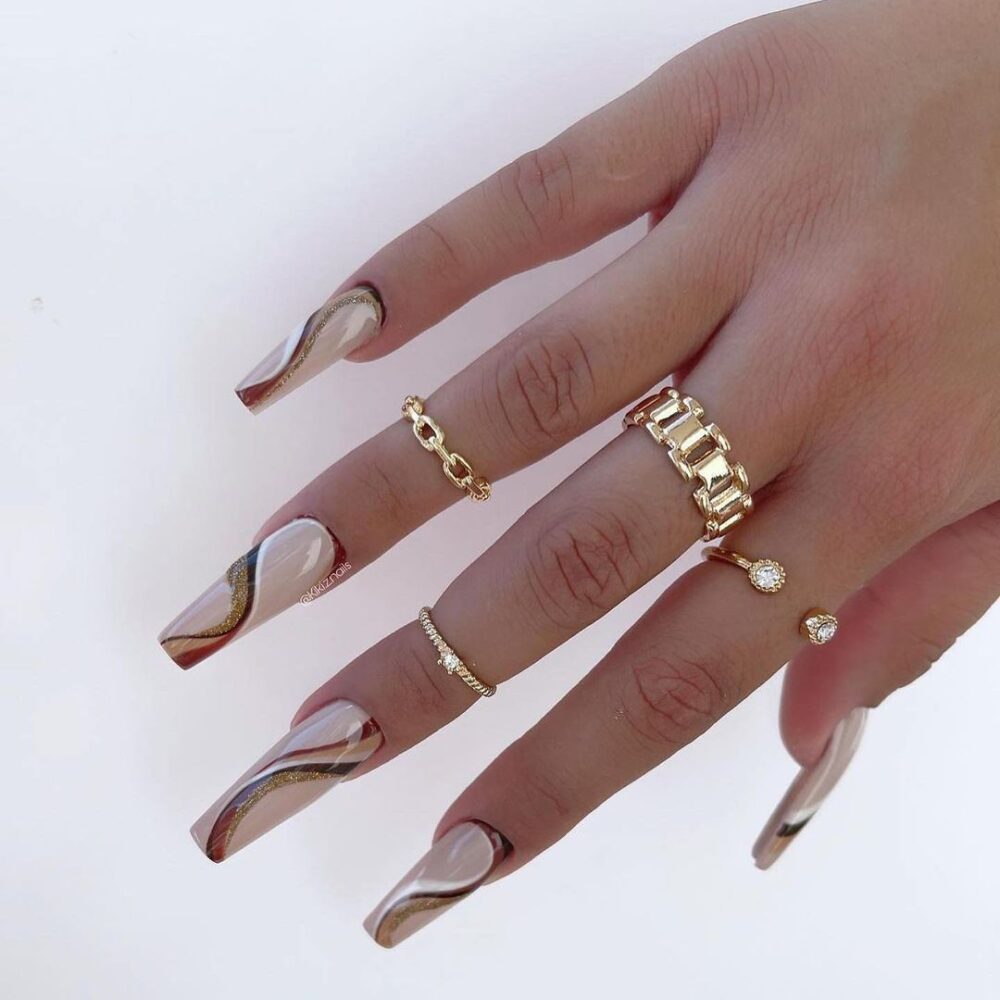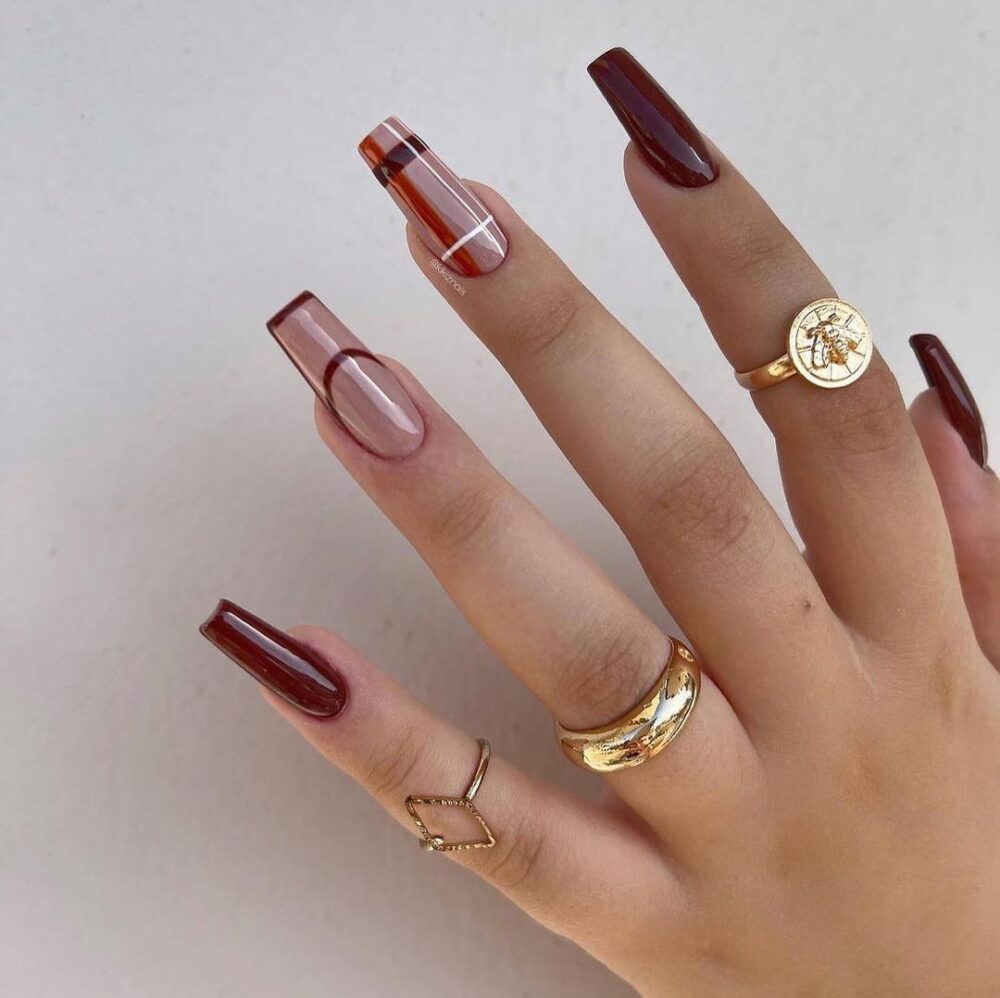 Source: kalina_nails via Instagram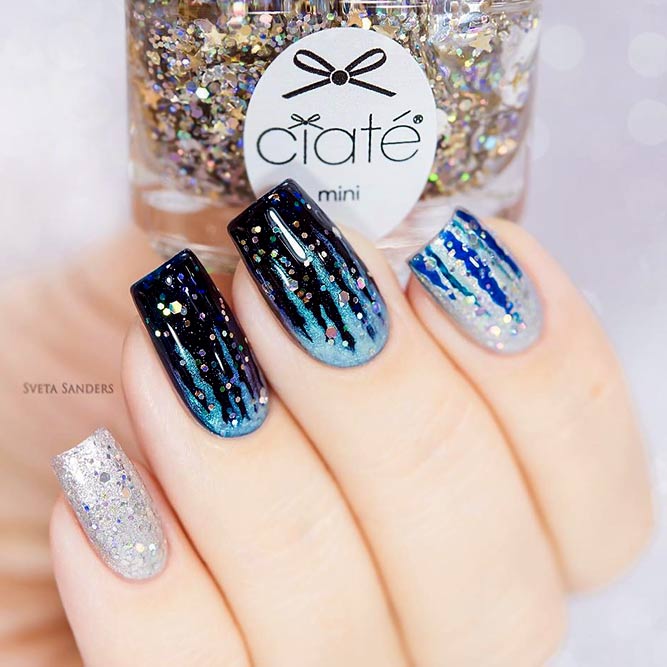 nailsbycanishiea9/43Marble Nails Take a cue from nail artist Canishiea J. Sams and match swirling shades to your favorite cozy sweater or blanket.
nailsbymh10/43Gilded French Make a French manicure feel festive with a subtle flick of gold.
nailsbycanishiea11/43Abstract Patterns Just like a plate of leftovers, this abstract mani will be just as good the day after Thanksgiving.